A short intro ...
Based in Varna, Bulgaria, the primary activity of our company is a design and development of electronic systems - digital and mixed analog/digital. Prototyping and small quantity pcb production. We have extensive experience in pcb design, 8,16 and 32 bit microcontroller based products, digital audio and DSP processing, FPGA based product development and programming, PC (Windows and Linux) software development, Ethernet network based systems.
A new path that we are starting is the development and production of devices, that we found as unique and interesting for the world market.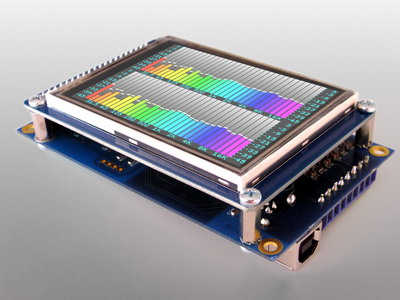 A new meter display for your existing or new designed audio equipment. Based on TFT Color LCD display with touchscreen interface, it privides many viewing modes with more than 200 adjustable parameters, programmable presets, changebale backgronds and skins.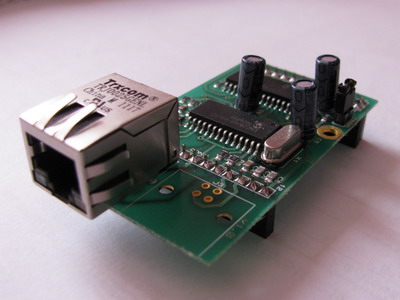 The SR01E12 is a universal adapter, offering: Serial, I2C, SPI, GPIO and Analog input interfaces controllable over Ethernet. The LAN adapter offers a quick and easy way to add Ethernet networking functionality to your circuits. Implementing SR01E12 adapter into device completely offload Ethernet processing protocols from the system and reduce and simplify software development.
With the SR01E12 adapter numerous circuits can be addressed via Network such as: Sensors, LCDs, LED segmented displays, IO-Expanders, Relays, AD/DA converters, Tone Generators, RAM, EEPROM, etc.
Provided DLL Library contains intuitive, interface orientated functions for easy software development. It offers also functions for managing IP and other network specific addresses and default pins purpose assignment.
New look and feel for your audio equipment. Displaying the signal in following modes: VU meter with traditional/linear scale and peaks/no peaks. Real time analyzer (RTA) with peaks/no peaks. Oscilloscope view with fill/no fill and 1x/2x scale. Envelope view with linear/log scale and 1x/2x scale.
Read more about LCD version and OLED version.